Nautical Portraits by Endre Szabo
The Pirate, Old Man of the Sea and The Fisherman
The Pirate commands your attention. You cannot walk past him without stopping to look into his deeply lined, thoughtful face and wonder what he's planning.
History: An original of The Pirate hung for many years in the Walt Disney Corporate Headquarters. Endre painted numerous original iterations of this wonderful Pirate lithographic print, but this version was the first. In one a flintlock pistol sits in front of him rather than a map and in another his is cavorting with a beautiful woman.
The Old Man of the Sea and The Fisherman are perfect paired as a set. Both pieces are available in 8" x 10" size and were originally pastel pieces.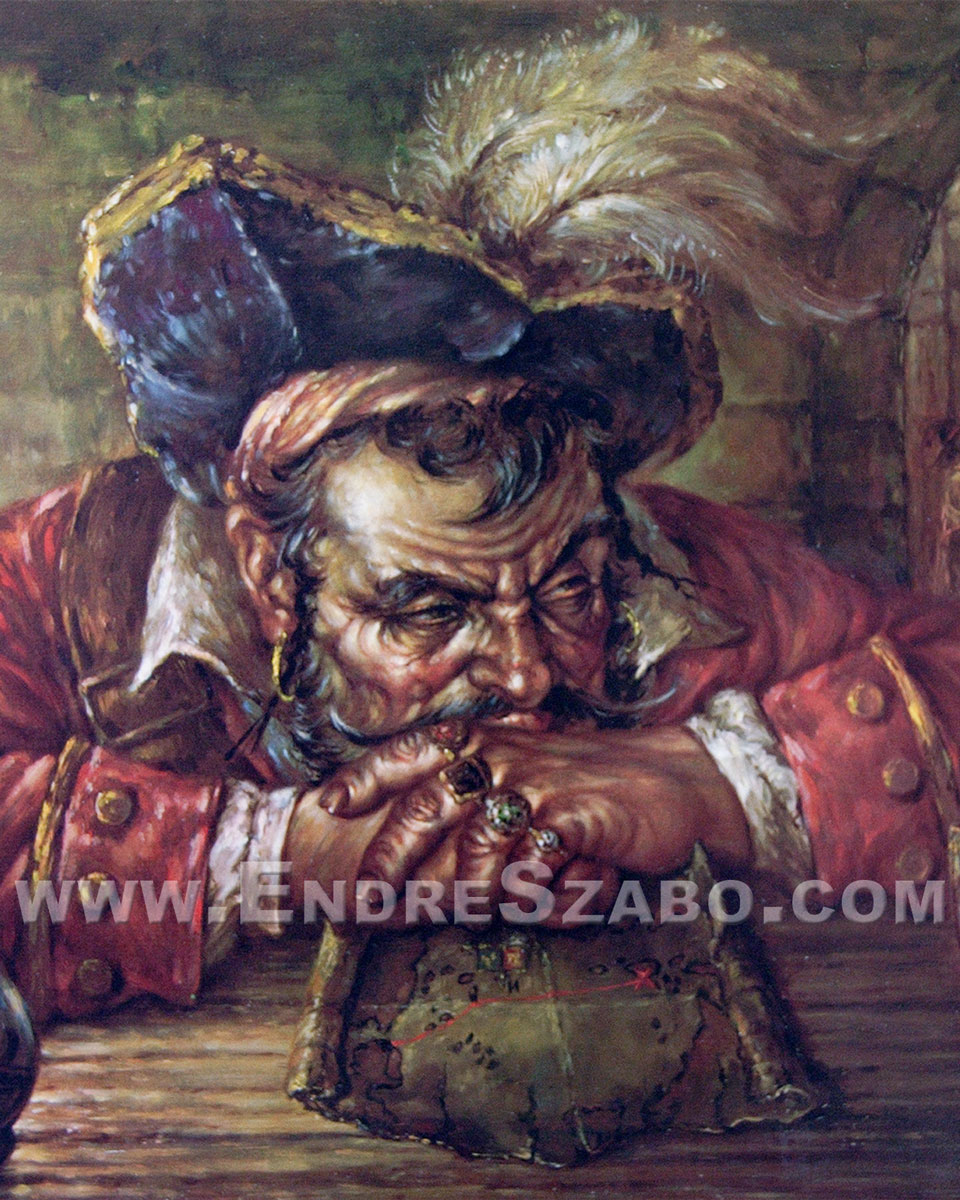 The Pirate
Signed Vintage Lithographic Print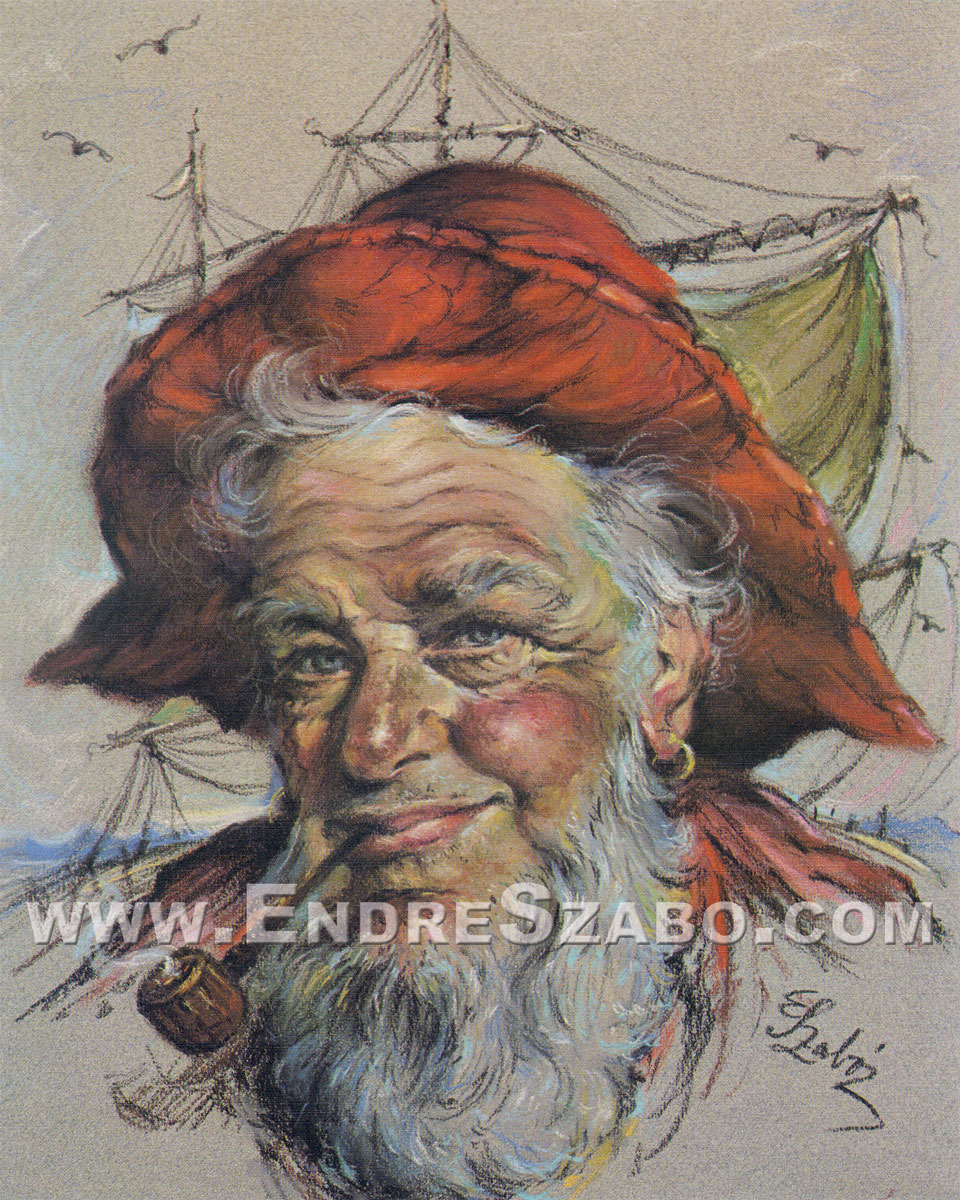 The Fisherman
Vintage Lithographic Print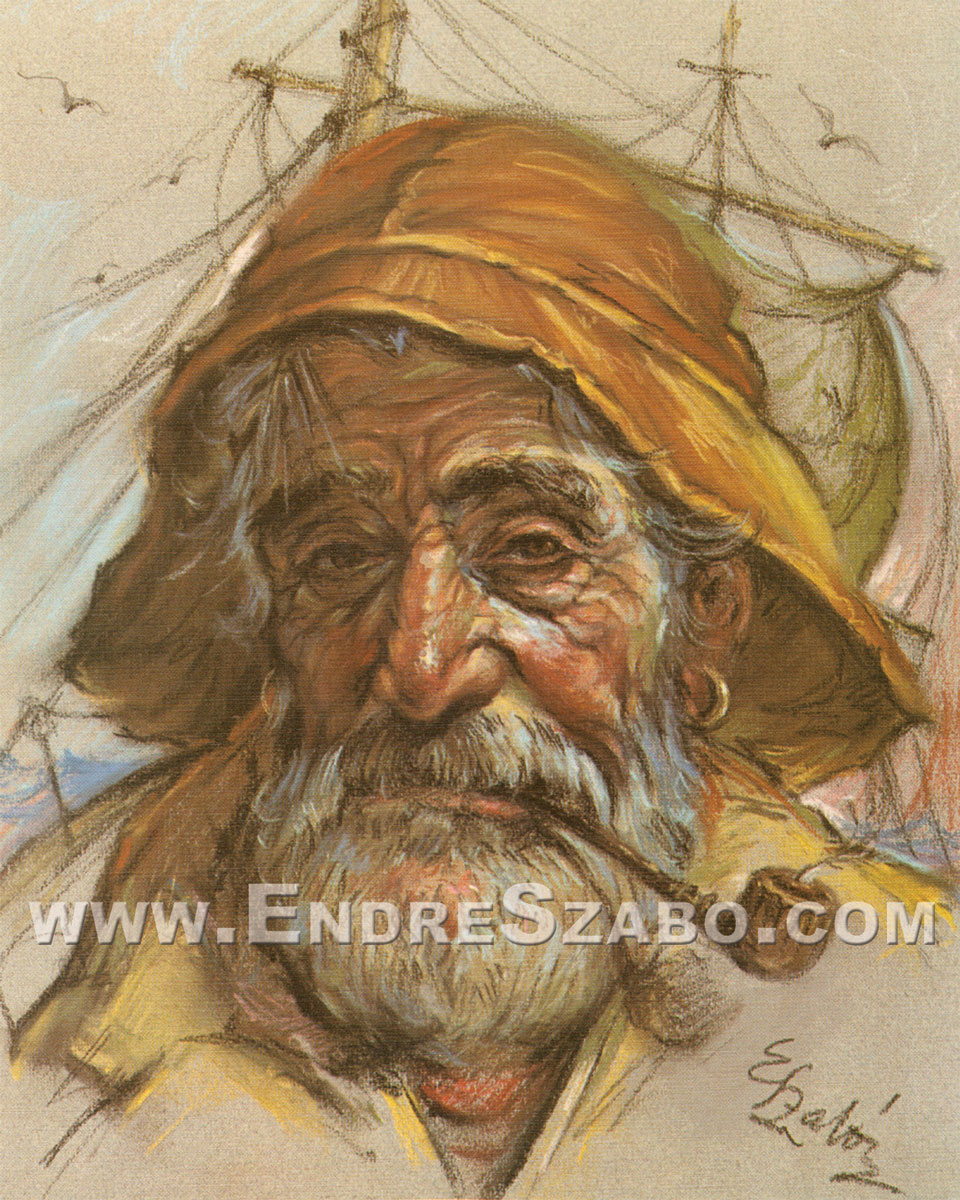 Old Man of the Sea
Vintage Lithographic Print