The Poker Player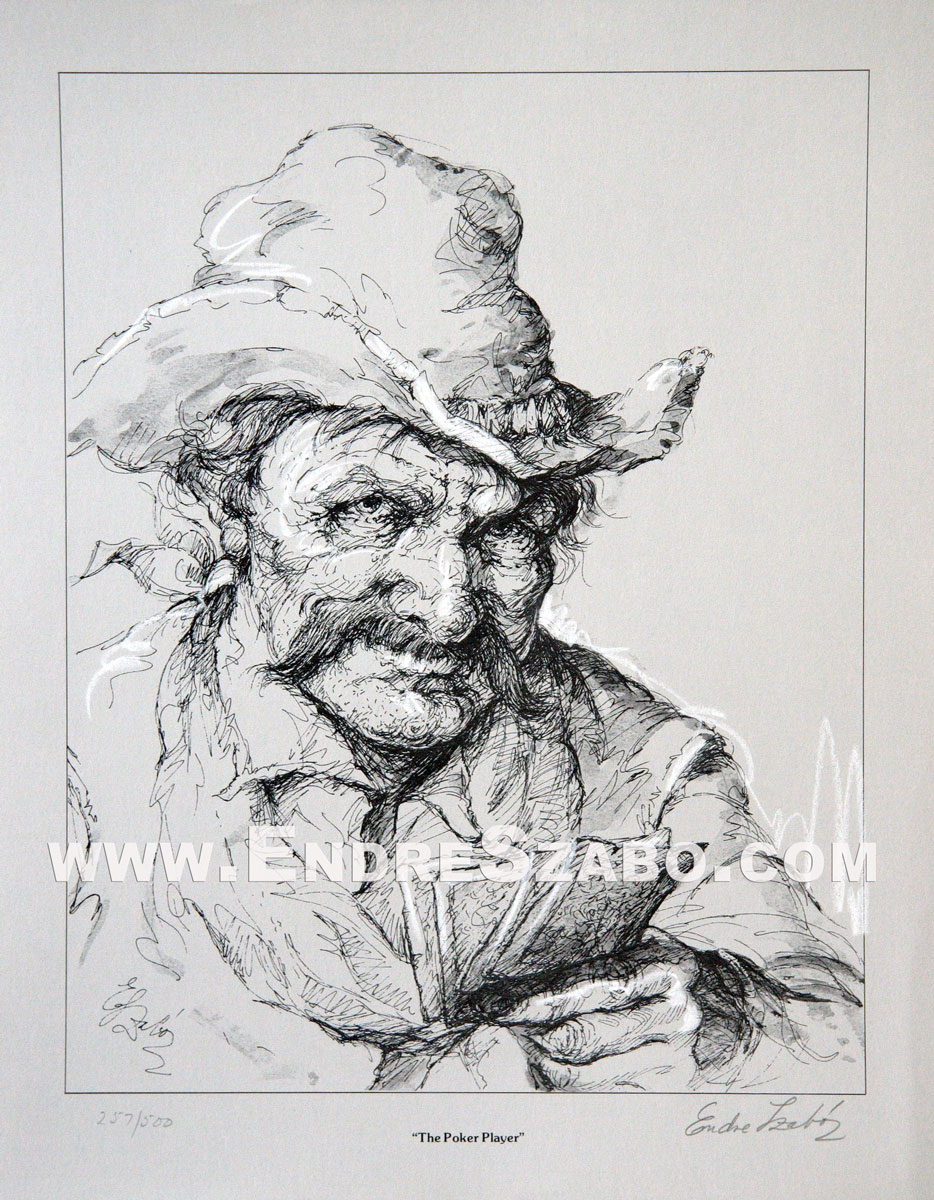 Hand-Retouched by the Artist
These vintage, limited edition lithographic prints were all created under the watchful eye of the late Master Painter Endre Szabo during the early 1970's. Each one was hand-retouched in pastel highlights by Endre Szabo himself and then hand-signed and numbered in pencil. These pieces are available nowhere else and have never before been sold or circulated.
Limited Collector's Folder Included. We have a limited number of vintage collector's folders remaining for the Poker Player and will include the folder with the purchase of this gorgeous limited edition lithographic print.
The Poker Player by Endre Szabo
Vintage Lithographic Print
Limited Edition (500)
Hand-Signed and Numbered
Vintage 1972
Image Size: 11" x 14"
Sheet Size: 13" x 16.5"
Price: $1100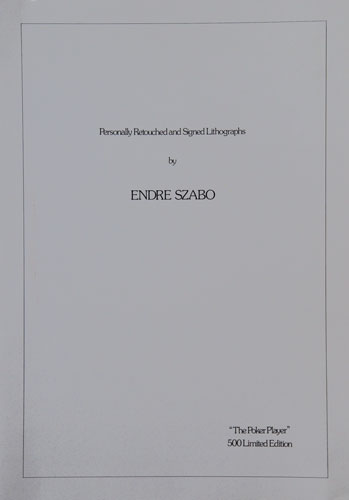 The Poker Player Limited Edition Lithograph Collector's Folder
24" x 30"
FREE While Supplies Last!