Four of a Kind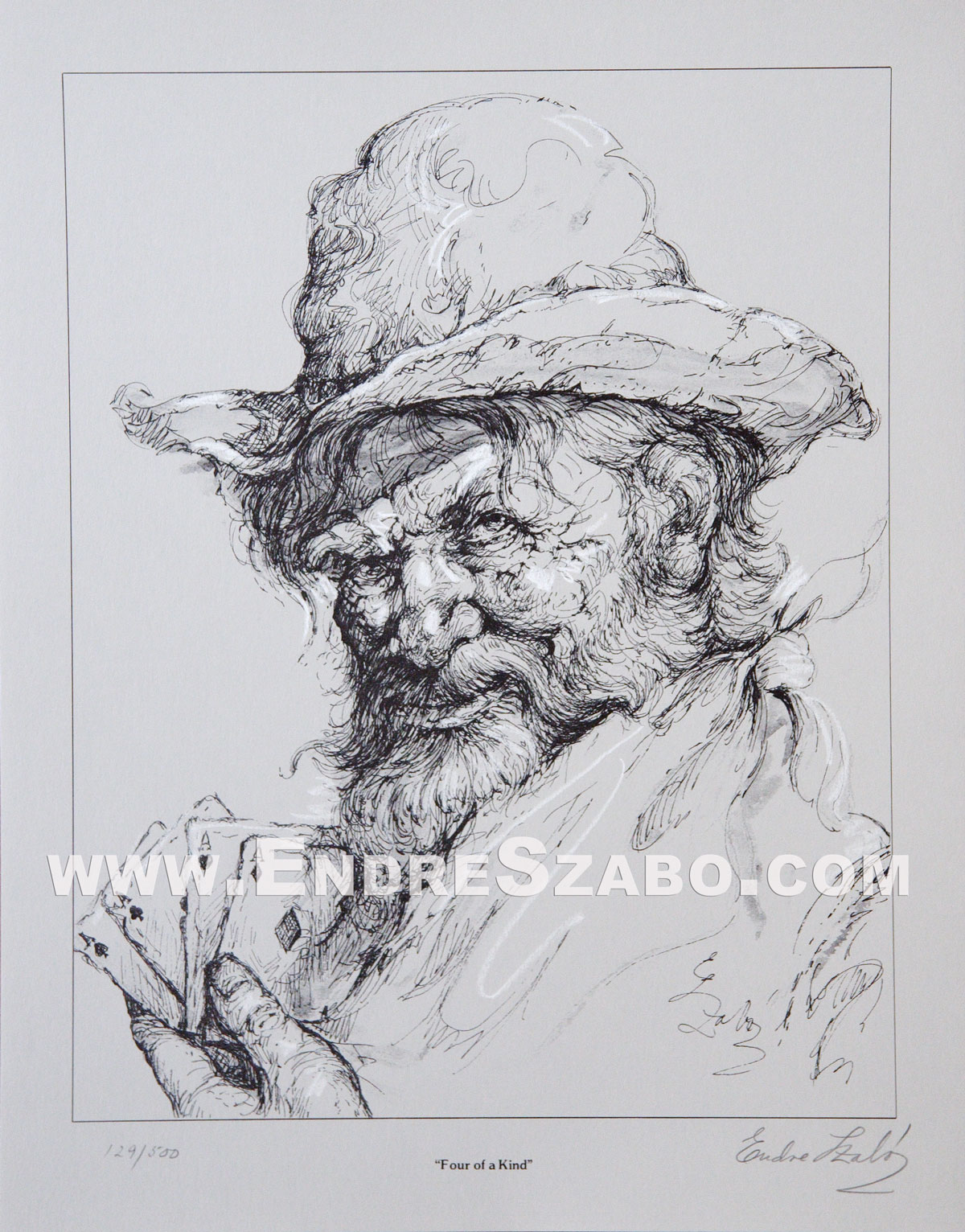 Hand-Retouched by the Artist
These vintage, limited edition lithographic prints were all created under the careful supervision of the late Master Painter Endre Szabo during the early 1970's. Look closely and note the white pastel highlights. Each piece was hand-retouched by Endre Szabo himself and then hand-signed and numbered in pencil. These pieces are available nowhere else and have never before been sold or circulated.
Four of a Kind by Endre Szabo
Vintage Lithographic Print
Limited Edition (500)
Hand-Signed and Numbered
Circa 1972
Image Size: 11" x 14"
Sheet Size: 13" x 16.5"
Price: $1100