Untitled Mixed Media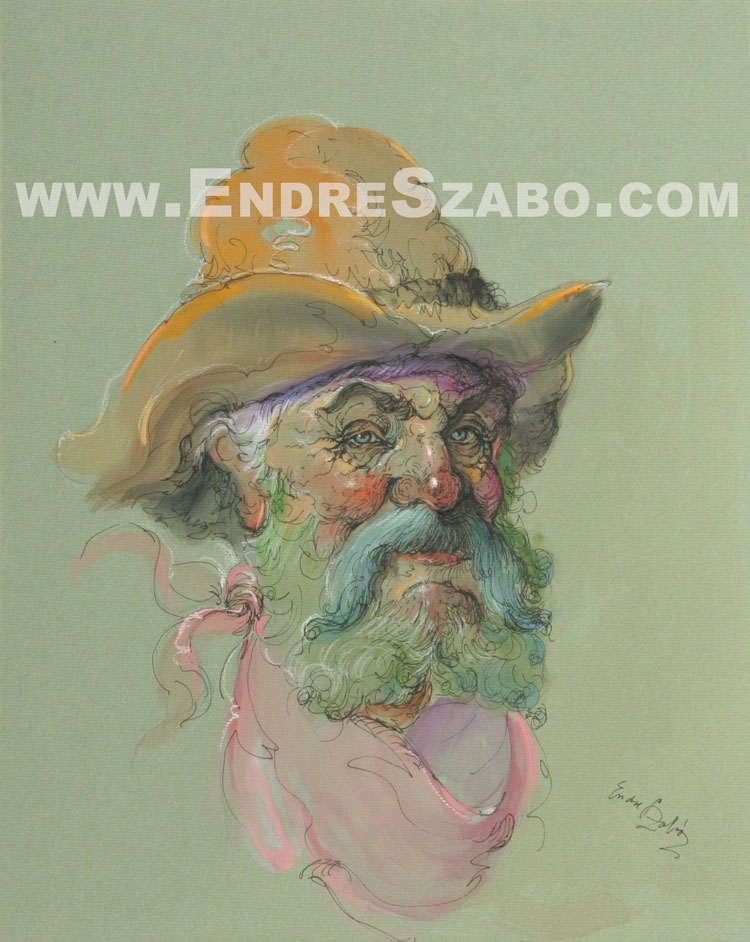 Original Mixed Media on Artboard
This original mixed media piece is a combination of watercolor, pastel and pen and ink. Endre's splashes of color tell the tale of each character. This Old West cowboy is one in a series of seven original pieces done in the same style.
Greenbeard
Original Mixed Media on Artboard
Vintage 1985
Image Size: 16" x 20"