The Good Book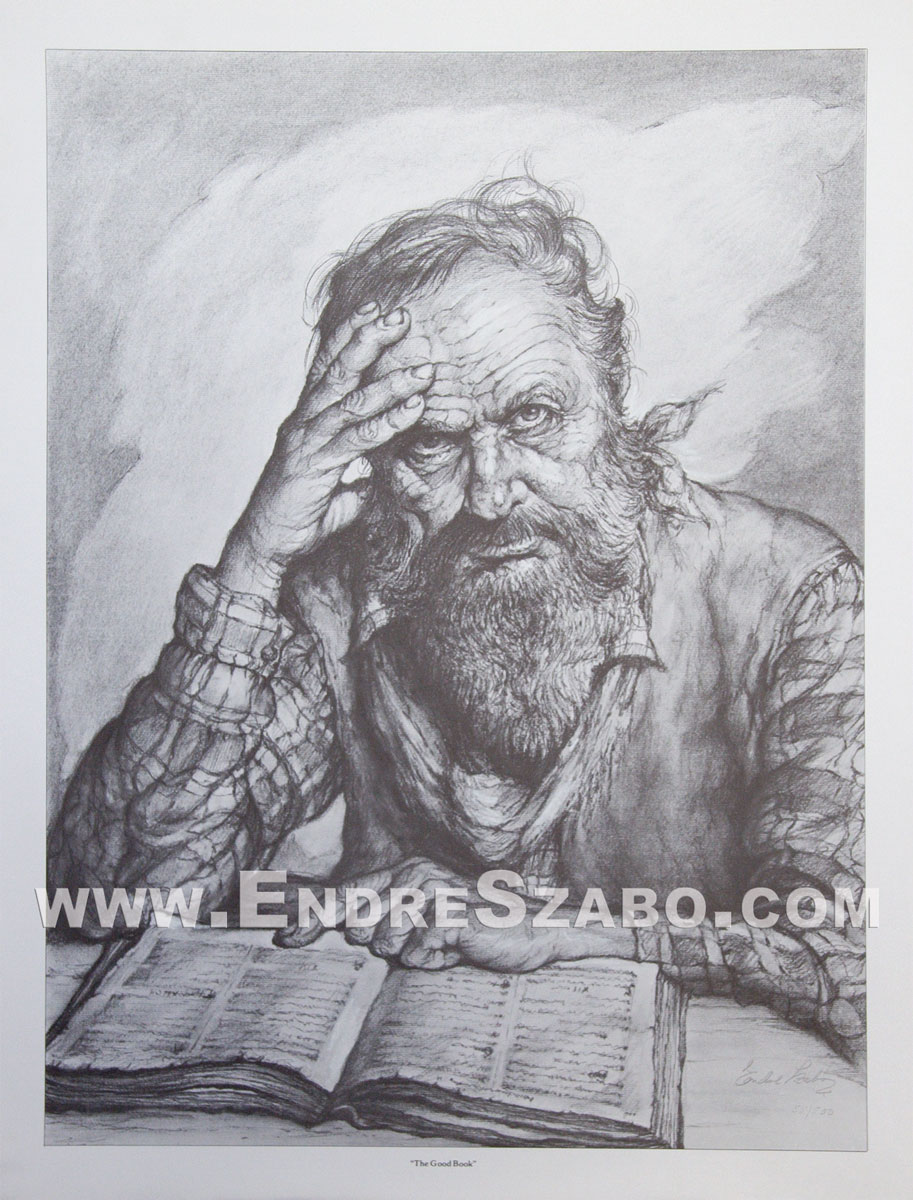 The Good Book by Endre Szabo
Limited Collector's Folder Included. We have a limited number of vintage collector's folders remaining for the Good Book and will include the folder with the purchase of this beautiful limited edition lithographic print.
The Good Book by Endre Szabo
Vintage Lithographic Print
Limited Edition (500)
Hand-Signed and Numbered
Vintage 1972
Image Size: 18" x 24"
Sheet Size: 20" x 26.5"
Price: $1200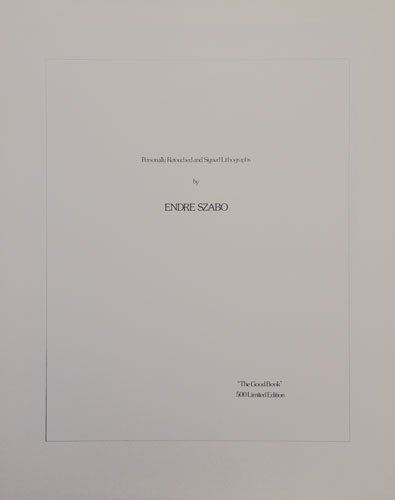 The Good Book Limited Edition Lithograph Collector's Folder
24" x 30"
FREE While Supplies Last!