John Wayne, Man of the Golden West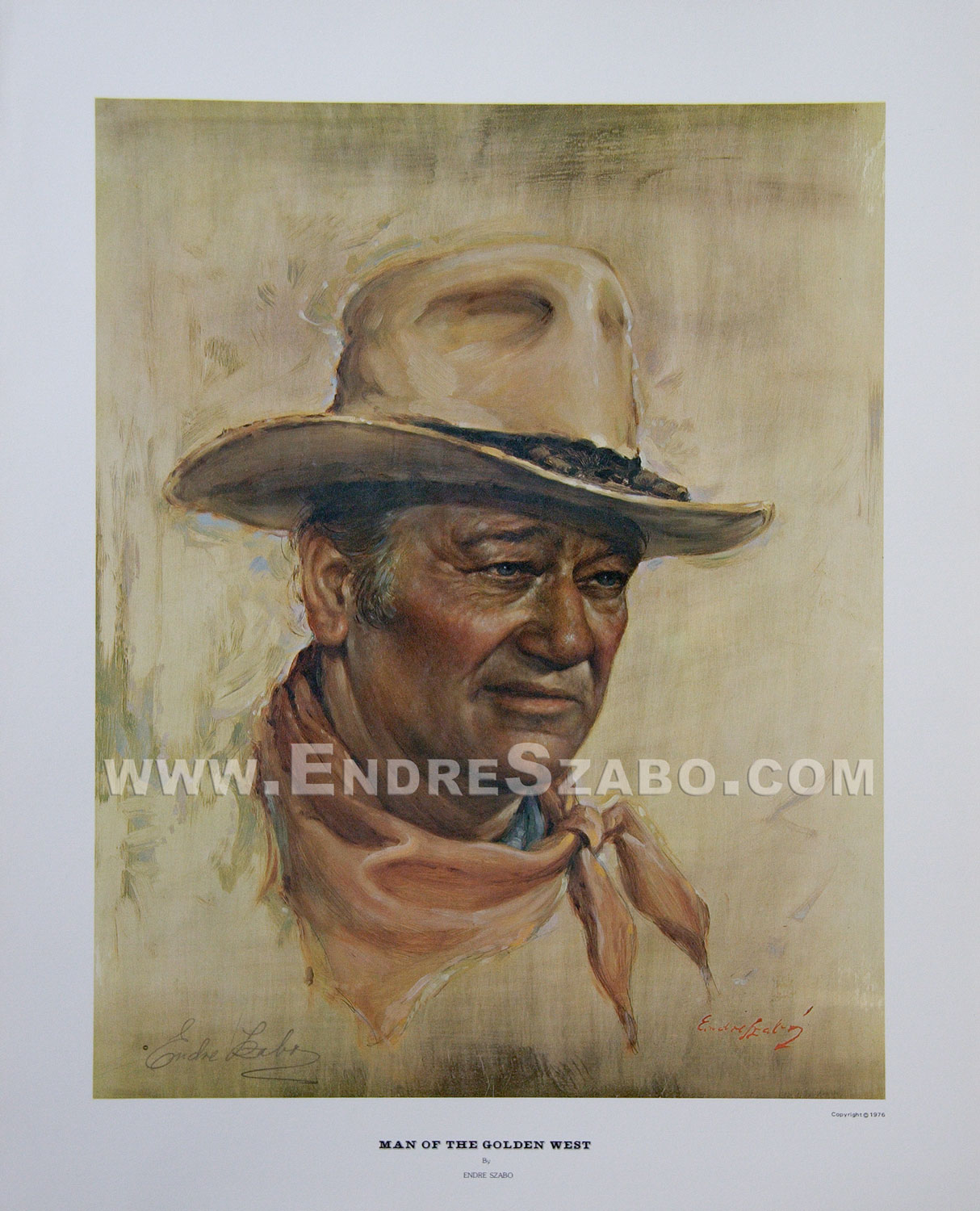 Authorized Portrait of John Wayne
John Wayne is an American cultural icon. His image more than any other in cinema history, embodies the spirit and character of the Old West. Endre Szabo captured this in his famous work "Man of the Golden West." So impressed was John Wayne himself, that he allowed his portrait to be reproduced in print in the form of this lithographic print.
Endre created a limited edition run of 500 that were hand-numbered and singed. The lithographic prints presented here were Endre's personal copies, un-numbered but still signed in pencil, that he kept to give to close friends and/or relatives. These lithographic prints are very limited in number, we have only six remaining. These are a pristine, vintage 1976 lithographic prints that has been hand-signed by the artist.
Man of the Golden West
Hand-Signed in Pencil Vintage Lithographic Print
© 1976
Image Size: 16" x 20"
Sheet Size: 19" x 23.5"
Price: $2500